I almost always post my own creations here on my blog, but today I want to post about
Little Glitter Houses
by
Howard L. Lamey
, also known as Putz Houses. They were very popular at the turn of the 1900's and with today's renewed interest in handcrafting I think they are a perfect project or even a purchase. You can make your own or buy a kit, or even have a custom house made.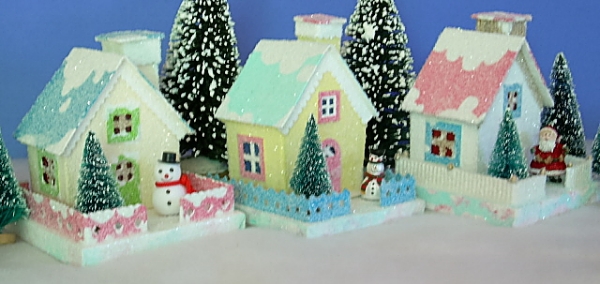 I love them, and of course I will be making at least one or two sometime soon. I just wanted to share this inspiration with others who may also enjoy the challenge. Howard L. Lamey has shared
instructions
for a basic house as well as instructions on upgrading the small house to a church.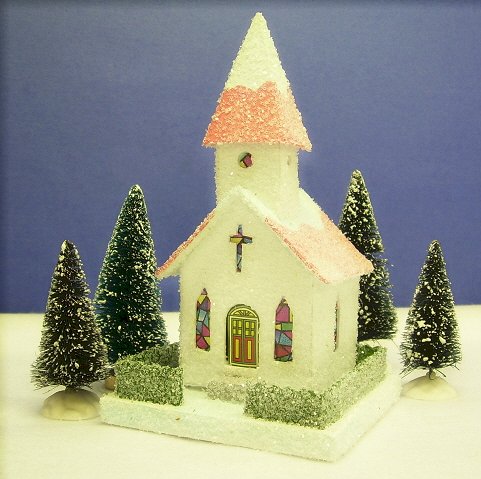 Happy creating!